Bourbon Chocolate Bread Pudding
chia2160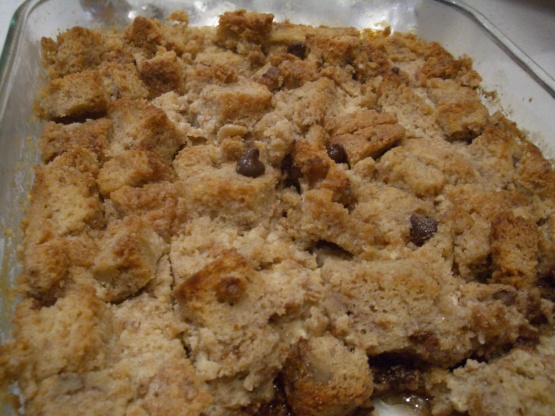 I combined several recipes and came up with this to use up leftover Walnut Rye Bread. It was delicious served warm with freshly whipped cream. If you're using challah or brioche, feel free to add 1 cup of pecans or walnuts.
Preheat oven to 350°F.
Mix eggs, butter,sugar, bourbon, cream, milk, vanilla, cinnamon and nutmeg in a large bowl.
Add bread and chocolate chips and stir well.
Spray a 10x13 baking dish with cooking spray and add bread mixture.
Bake for 1 hour.
Sprinkle with confectioners sugar.
Serve with whipped cream.