loof751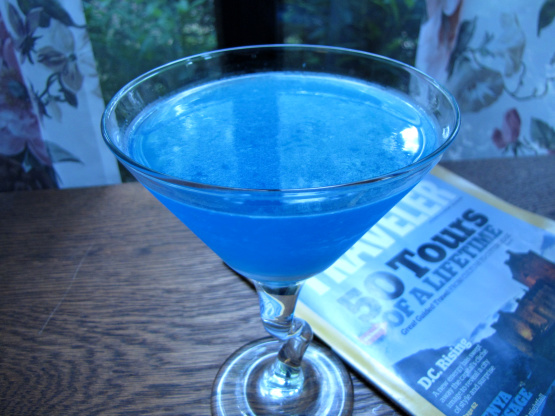 I love blue drinks and have quite a collection of them. This is another good one.
Add ice to a cocktail shaker until it is three-quarters full.
Add all three drink ingredients; cover, and shake vigorously.
Strain into two chilled martini glassess or strain into two ice-filled small cocktail glasses.