Cooksci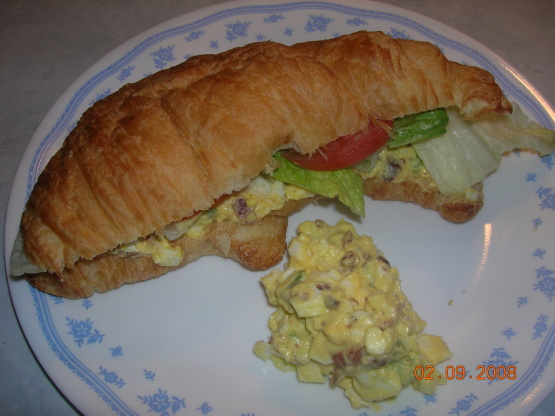 A wonderful twist to egg salad - add cooked crumbled bacon and serve on a croissant with lettuce and tomato. Really good!

We loved this! My little boy (who is normally only interested in hot dogs and pb&j) said the "salad and bread" was delicious! BIG compliment from my little man! Plus, it was the perfect way to use up all those extra Easter eggs! I did as a PP suggested and used the smaller croissants, and they were just the right size. Thanks for a quick, simple, and delicious recipe!
Mix together eggs, celery, mayonnaise and salt and pepper.
Fold in bacon.
Place 1/2 cup egg salad on each croissant half.
Top with lettuce and tomato and replace top half of croissant.