Black Cherry Bath Salts Recipe
Diana 2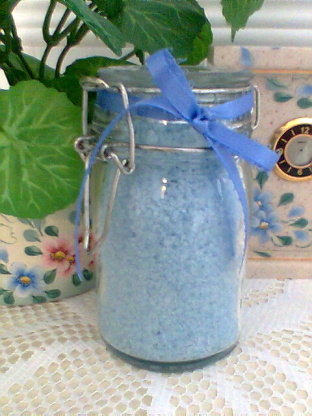 This recipe comes from the website Kitchen Crafts N More in the spa category. I love black cherry scented anything and thought this would be a great bath salt recipe.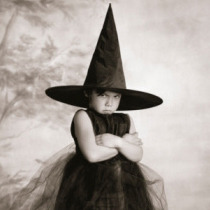 I'm quite the 'bath products' junkie, so when I saw this, I just had to make it. I didn't have black cherry, but there is lavender in my collection of essential oils, so that's the route I took. This was so very easy to prepare, and with only needing 1 cup of salt, you can make an entire collection of fragrances. This is going to make wonderful gifts for my 'bath' friends. Thanks Lauralie for such a terrific recipe. Made with pleasure, in appreciation of you chosing me to be one of your Spring 2009 PAC Babies.
1

cup rock salt

1

teaspoon glycerine, liquid
1⁄2 teaspoon fragrance oil, cherry
red food coloring
Mix together rock salt and glycerine. To this add the fragrance oil and food coloring.
Stir until all is well combined.
Spread wax paper over a cookie sheet. Spread salt mixture on cookie sheet evenly and let dry completely or overnight.
Store in a sealed container and use 1/4 cup of salt per bath.