Black Beans with Cumin and Garlic
Parsley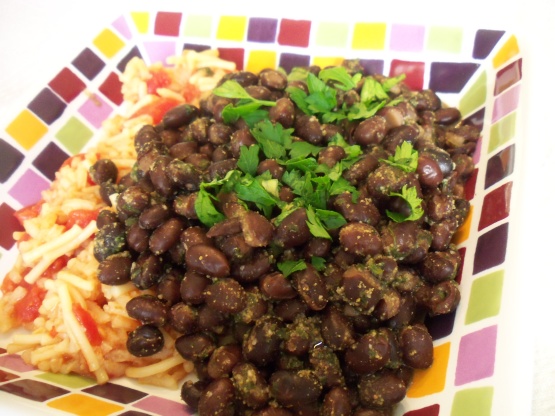 This is a quick and delicious way to make black beans with a little zing. I served them for a dinner party and it was so easy to make them up in the afternoon and then let them heat in the crock pot on low until we were ready for dinner.
Drain and rinse black beans.
In a medium saucepan, heat olive oil over medium heat and saute garlic and cumin until fragrant.
Add black beans, broth and salt.
Reduce heat to medium-low, stirring frequently until beans are heated through.
OR, after sauteeing the garlic and cumin, you can place everything in a crockpot on low heat for a couple of hours.
If desired, stir in the cilantro just prior to serving.