loof751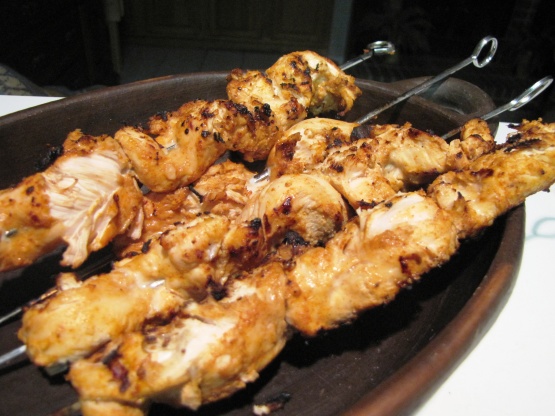 This recipe was a runner up in the 1979 Gilroy Garlic Festival cookout submitted by Helen Headlee. It is wonderful
In your blender or food processor combine a small amount of the yogurt, all the garlic and ginger, puree until smooth.
stir in the remaining yogurt, add spices and mix well.
Pour over your chicken and marinate overnight in the fridge, turn frequently to keep all sides in the matinade BBQ over medium heat 4-6" from heat or broil appr 25 minutes or until cooked depending on the size of the chicken pieces.