Kathy228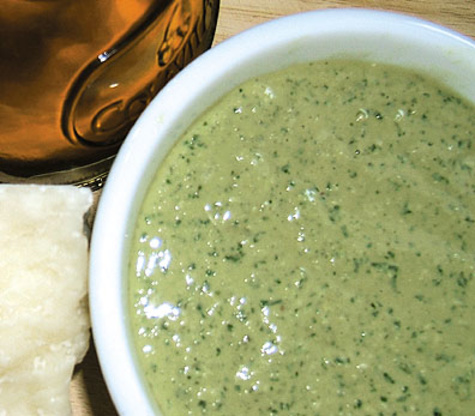 A delicious, easy to make pesto sauce. The addition of salt isn't necessary as the Parmesan adds enough salty taste.

This recipe is delicious! My husband is not a pesto fan and he agreed; this is a must make! With our fresh garden tomatoes this was fantastic! Another suggestion: roast or grill potatoes, then toss in this pesto sauce. You will NOT be disappointed.
Put the first four ingredients in a food processor.
Process for 15-20 seconds.
Add the olive oil in a stream.
Blend/pulse until desired consistency leaving some texture (don't make it paste-smooth).
Add water gradually as needed.
Serve over pasta, chicken, etc.
You can freeze it in meal-serving containers or individual ice cube-sized blocks. If you need to thin it at any time, use water, NOT more oil.