Basil Cider Dressing - from Kelly's Wedding Salad
Diana 2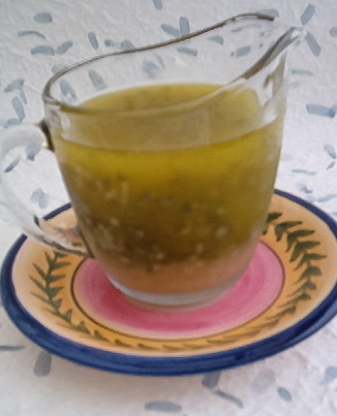 This dressing is posted in Kelly's Wedding Salad. However, it goes so well with any mixture of vegetables and fruit, that I figured it deserved to have a listing of it's own. I've doubled the ingredients from the original posting. I've been putting this on EVERYTHING! Note: Cooking time is recommended chilling time.
Combine all ingredients in a shaker container.
Chill several hours before serving, but is at it's best if made at least 24 hours ahead of time.