Annacia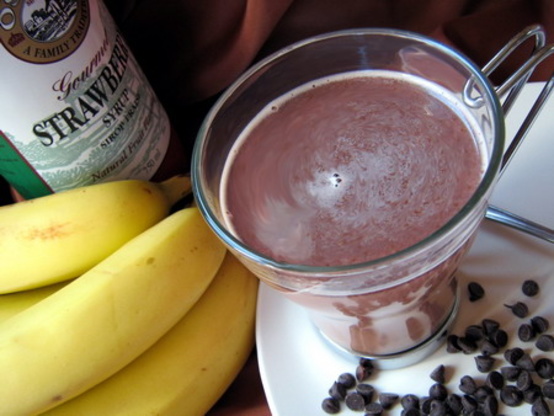 Another recipe from Davinci,yummy way to jazz up your morning coffee. Recipe is for serving in a 360ml mug so scale down the amount of syrup for a smaller mug.

What a fun way to have coffee. I don't have a way to steam milk so I just heated and added it to the cup. While I don't think I'd have this on a daily basis it will be fun to offer female friends or to make for myself when I'm in the mood. It's quite sweet and I think I'd up the coffee amount and back off on the syrups just a bit for my taste in the future. I used 1/2 the ask for chocolate syrup and dropped in some mini chocolate chips. They didn't melt as well as I had hoped but gave me some fun trying to swirl the tiny bits on top. I would definitely say to give this a try.
10

ml chocolate syrup

10

ml strawberry syrup

10

ml banana syrup
1⁄4-1⁄3 cup freshly brewed espresso
steamed milk
Blend all ingredients together & mix well.