alligirl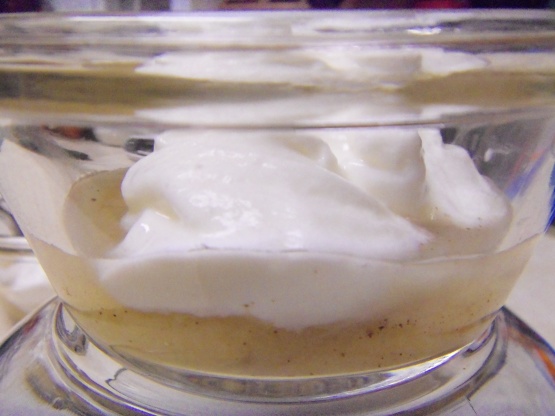 Nothing upscale or glamorous, but better than what you'd expect.

This was a simple, satisfying dessert. I semi-froze a container of vanilla greek yogurt, so it was still a little soft, and melted down even more, when placed on the warm banana. The banana was also sort of 'melted' after it's trip through the microwave...totally delicious! I'll make this again; it'll be wonderful when I want a treat! I skipped the coconut, sorry, too lazy to toast! ;-) Thanks, GailAnn, for another winner!
Place 1/2 banana into a bowl; top with honey and sprinkle with cinnamon. Cook the banana mixture in a microwave oven for about 1 minute or until soft (if doubling recipe, increase cook time by 1/2 minute).
The juices from the banana will make a watery syrup with the honey. Add the frozen yogurt on top of the warm banana syrup. Top with toasted coconut.