twissis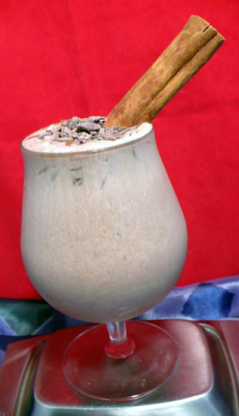 Cold, refreshing and yummy. Modified from a cocktail recipe on idrink.com

Really good! I"m not one to have a banana mess up a perfectly good coffee drink, but the flavors in this balance each other well. As twissis said, don't be put off by the amount of cinnamon. It's perfect. I might add a bit of chocolate syrup to this next time, but I like to follow the recipe the first time I make something.
cut banana into pieces.
put all ingredients into a blender and blend until smooth.
pour into a chilled glass and serve.