Banana and Peanut Butter Cookies
Ambervim
This recipe is based on Bev's Flourless Peanut butter cookies. I wanted to make a gluten free cookie but didn't have enough peanut butter. So I mixed up what I had then added the extra ingredients until it was a thicker consistency.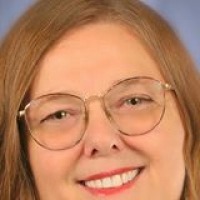 First my substitutions wheat flour for rice flour, agave for golden syrup and my peanut butter was just peanuts no added sugar or other stuff. These are tasty little moist & cakey cookies. Right before I put them in the oven I notice the recipe had no salt. So, I sprinkled a bit of kosher salt on top of half the first sheet. Oh, does that make the flavor pop!!!!
Mash the banana and mix well with the peanut butter.
Cream with the sugar and then add the syrup.
Add sifted dry ingredients and mix well.
Place teaspoonfuls on a cold greased tray or a tray lined with baking paper.
Bake at 160°C for 10 minutes or until golden brown.