Baked Maple and Cinnamon Squash
VickyJ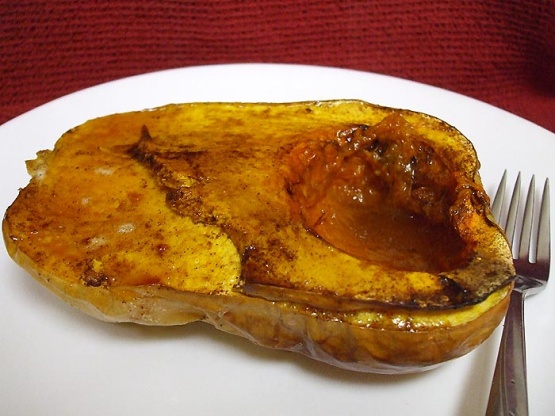 This recipe came in the mail on a coupon. It sounds like an interesting Thanksgiving side dish.
Preheat oven to 400 degrees, line pan with parchment paper.
Place squash on pan cut side up.
Combine remaining ingredients and brush half of the mixture on the squash.
Bake for 45 minute or until tender.
Brush once more halfway through baking, and again near the end.