Defibjoe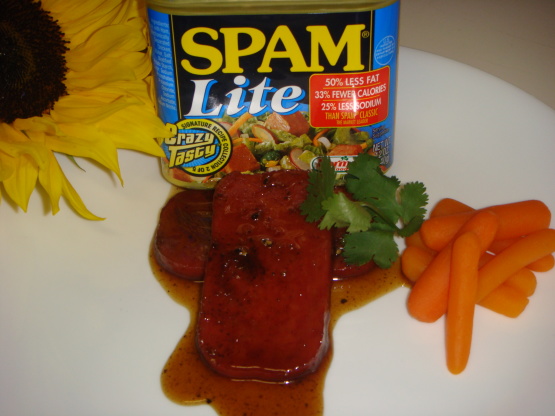 My younger sister found this recipe on a VERY old spam can at an old family house at Lake Chelan. I modified how I serve it (in slices and by using lite spam) but, the rest of the recipe is the same...a family favorite. Thank you Daralyn!
Slice Spam into 8 slices and lay them out in a shallow baking dish.
Combine the next four ingredients and then pour the sauce over the top of the slices evenly. Sprinkle with ground cloves.
Bake in a 350 degree oven for 20 minutes and then serve.