Baked Halibut With Parmesan
Parsley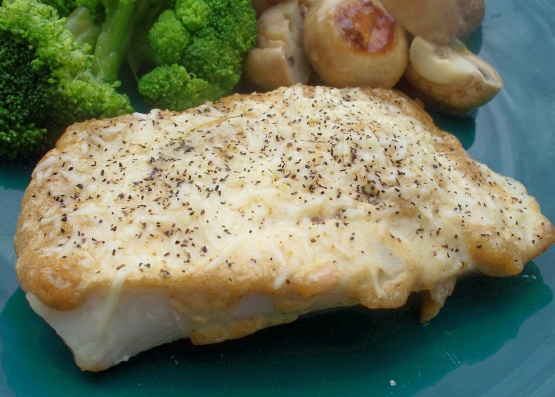 From Quick & Simple magazine....healthy and easy!

We enjoyed this very much. Next time I will make more sauce though. I also used light mayo.
preheat oven to 350 degrees.
Line a baking sheet with foil; mist lightly with cooking spray.
Pat fish fillets dry and arrange on baking sheet.
In a small bowl, combine next 4 ingredients; spread evenly over fish.
Sprinkle fish with grated parmesan cheese.
Bake on rack in upper third of oven for 25-30 minutes or until browned & fish flakes easily with a fork.