Debbwl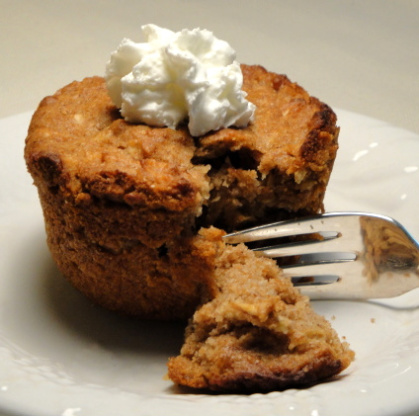 This recipe also comes from Ruth Isabel Ross' "Irish Baking Book" and is truly gorgeous. I like it best after a stressful day, cause it is such a comfort food.

I haven't yet tried this recipe, but I wanted to share a website I found for converting weights to volumes.

http://www.traditionaloven.com/tutorials/conversion.html

I found this site very helpful. It seems that 125 g of flour equals 1 cup, 100 g of honey is not quite 5 tablespoons, and 100 g of butter is 7 tablespoons.

This looks easy and sounds good. I intend to try it very soon. Then I'll be in a better position to rate it.
Grate the apple coarsely. Preheat the oven to 180°C.
In a bowl combine flour, baking powder, honey and cinnamon. In a second bowl cream the butter.
Add the butter to the flour mixture and blend well.
Stir in the grated apple and fill the dough into 2 oven-proof dishes.
Bake for about 40 minutes (you might have to cover the puddings after 20 minutes if they get too brown on top).
Serve with whipped cream, vanilla ice-cream or vanilla sauce.