ImPat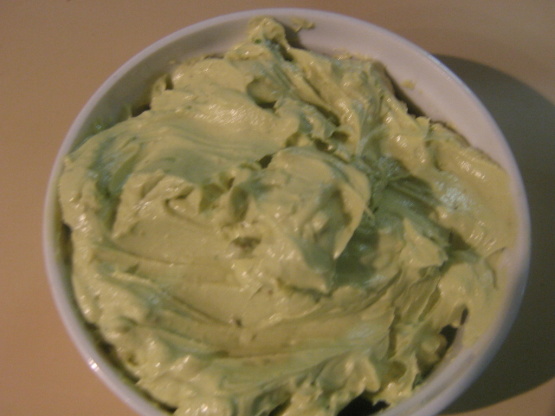 This is good on crackers or as a spread for party sandwiches.

This is wonderful! I halved (or did about less than half?) the recipe with 2 sticks of butter and 1 gigantor of an avocado. I only added a few shakes of seasoning salt since the butter was salted, but I the ginger and lime juice blend wonderfully. I can't wait to try this with Recipe #412626!
Combine all ingredients in a food processor or blender until smooth.
Chill until ready to use.