loof751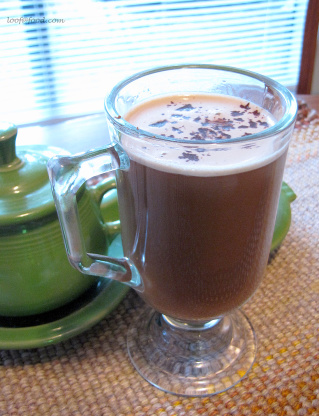 Gather some friends around the fireside to enjoy good company and lovely coffee.

Mmmmmm this is a lovely little bit of fall in a cup! The spicing is great and I did add the brown sugar and loved it. I like my coffee light so I added cream to the coffee instead of topping with whipped cream. Of course I included the sprinkling of cinnamon and cocoa powder. Delightful - thanks for sharing the recipe!
Brew a pot of your favorite coffee, a little too strong.
In a small pan, add 1 1/2 cup water, 4-7 cloves, the cinnamon stick broken up, 4-7 whole cardamom - split the tips, and 4 teaspoons of sugar.
Heat up to boiling then reduce to simmer for 3-4 minutes .
Mix the coffee and the spice-mix, pour into cups top with whipped cream and sprinkle with chocolate and cinnamon.
Add more sugar if desired.
This also makes a great drink with some Kahlua or brandy, for a more adult evening drink.