DuChick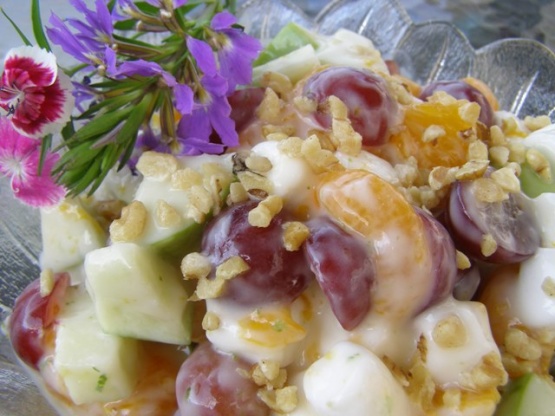 I got this recipe off the Pampered Chef site. I think it's a great way to enjoy fruit in the cooler months. I skip the nuts if I'm going to serve it to my toddler, but she goes crazy for this salad.

This is so easy to make and it just tastes very good. My sister-in-law and I make it every year. It has become a tradition. I think she got the recipe form Pampered chef.
Core and wedge apples.
Combine apples, grapes, and mandarin oranges in medium bowl.
Add marshmallows, yogurt and lime zest; mix gently.
Sprinkle nuts over top.
Cover; refrigerate until ready to serve.