Jb Tyler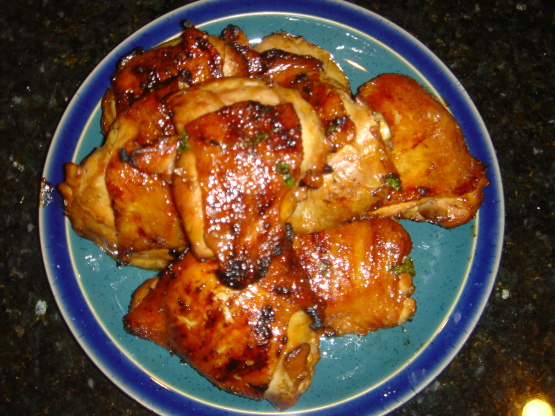 Grilled Chicken with an Asian Flair

This recipe is so easy and so tasty. I marinated this for about 6 hours, I liked the flavors so much that next time I'm going to marinate it overnight. This chicken has a nice sweet and saltiness, and the lime and ginger compliment each other nicely. This is such an easy recipe and I love grilling. Thanks for sharing this recipe
Rinse chicken and pat dry.
Combine the soy sauce, honey, garlic, cilantro, ginger, lime juice and pepper in a large bowl or gallon zip lock bag.
Marinate in the refrigerator for an hour or up to 2 days.
Grill on medium hot grill until done.
Grate a bit of fresh ginger and cilantro for garnish.
Serve over rice or orzo with steamed broccolli.