teresas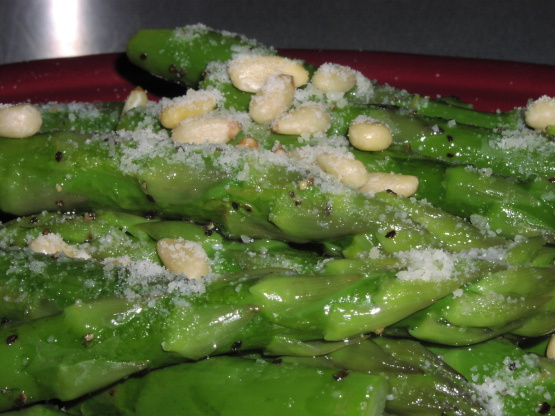 Great side dish of Asparagus with crushed pine nuts.
Prepare asparagus by snapping off tough ends and rinsing under cool water. Steam until bright green and still slightly crisp, about 5 minutes.
Toss in olive oil and sprinkle with lemon, salt, and pepper to taste. Garnish with pinenuts and Parmesan cheese.