Asparagus With Parmesan Crust
lazyme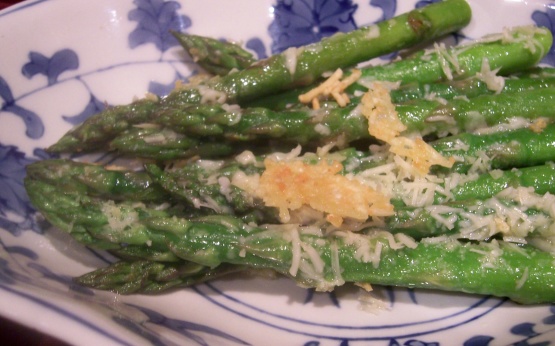 Try to use only freshly shaved or grated Parmesan cheese for this, it melts and tastes better! Double the recipe if desired.
Set oven to 425 degrees.
Place the asparagus on a baking sheet.
Drizzle with olive oil; toss to coat, then arrange in a single layer.
Spread the Parmesan cheese over the asparagus, then season with black pepper.
Bake for about 12-15 minutes or until the cheese is melted and the asparagus is tender but crisp.
Serve immediately on warm plates, then drizzle with balsamic vinegar.