Asparagus With Curry Butter
Jubes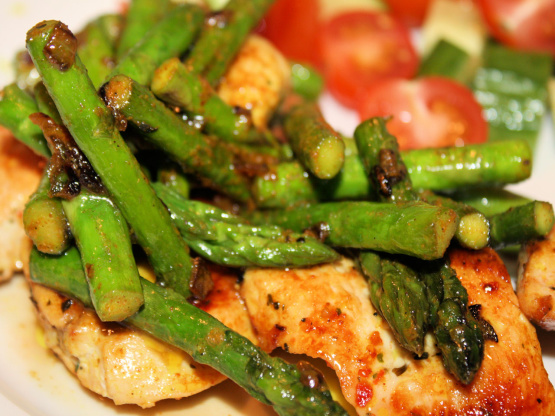 Supposedly this easy side dish is vegetarian, low fat, low sodium, low carb, and heart healthy. They say it goes well with a grilled cheese or a grilled salmon. . .it truly works with a lot of different dishes. Recipe from Eating Well and placed here for safe keeping!
Combine butter, curry powder, lemon juice and salt in a small bowl, creating a curry butter.
Heat oil in a large nonstick skillet over medium heat. Add shallot and cook, stirring, until softened, about 2 minutes.
Add asparagus and cook, stirring, until just tender, 3 to 5 minutes.
Stir the curry butter into the asparagus; toss to coat and serve.