Asparagus Prosciutto Bundles W/Tomato Dressing

A sure hit for any gathering. Great as an appetizer and can be made ahead. The dressing makes the difference.
Directions
Bring a pot of water to a boil; boil asparagus for 2 min max.
Spread one slice of proscitto out and place approx 6 asparagus in the middle; roll proscitto slice around asparagus spears tightly.
Repeat with remaining asparagus and proscitto.
In a bowl combine tomatoes, olive oil, red wine vinegar, garlic, salt, pepper and basil.
Place bundles seam side down on greased baking sheet and broil 6 inch from heat, turning halfway through until hot and prosciutto is crisp - about 6 minutes.
Serve while hot with a couple of spoonful dressing on top.
Reviews
Most Helpful
Straight to my Best of the Best file this goes! This recipe is so simple, yet it's special enough to serve guests. I loved the crispy prosciutto and the tomato relish. Gratzie! Made for ZWT7 and the Golden Gourmets.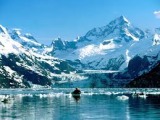 These were a big hit with the family tonight, everyone liked the saltness of the prosciutto and the tanginess of tomato mixture. Easy to prepare, an extra plus. Made for ZWT 2011 for the Italian entertaining challenge.
I had some leftover proscuitto and what a great way to use it up. Made just as written, made for ZWT7 Shady Ladies. Yummm