Feej3940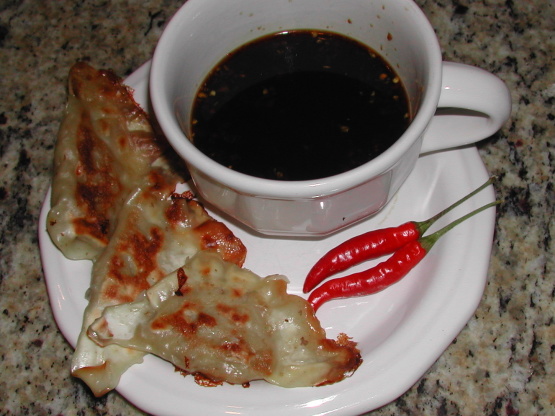 It has taken me a long time and many trials and errors to discover what I believe to be an ideal dipping sauce for pot stickers etc. Here it is. You can use any amounts you desire depending on how much sauce you will need. the only measurements that are important are the ratios.

I used this for dipping sauce for recipe #98345 . I thought it was just a touch too sweet. But my dh really liked it. I like the kick that the chile gives it. I think I will try this with my lettuce wraps instead of my usual sauce. Thank you very much for sharing this lovely recipe.
Mix all ingredients and serve.
I suggest that you allow the sauce to sit for at least half an hour so all the flavors can blend together and make a smoother sauce.