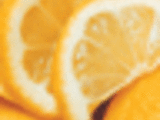 Really good comfort food. Probably not the healthiest recipe but I like it every once and a while. Sorry the ingredient amounts are so vague. It's something I came up with myself and have never measured.
Directions
Boil water.
Add noodles.
Cook noodles to desired tenderness.
Drain.
Add ingredients to taste.
Serve.
Most Helpful
I make this recipe a lot, especially in the winter, and especially when I have a cold (I crave spicy food when I get colds!). It's comforting, simple, and delicious.
I'm under the weather and didn't feel like eating what the rest of the family was having (leftovers). I came in here looking for a simple 'noodle thing' as that's all I felt like eating, and I found this funny little recipe. I made enough for myself, just a cereal-bowl full, and added the butter, just a bit of cheese and a dash of the red pepper. I also added some salt. I loved it! Exact measurements weren't necessary for this one as it's all 'to taste'. Thanks Ashwee....I'm feeling better already :)