Arby's Jamocha Shake Copycat Recipe (Fat Free Version!)
mc10t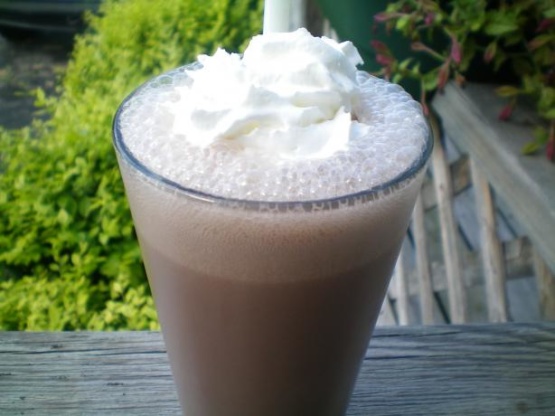 This is a copycat recipe for Arby's Jamocha Shake, only it's fat free ! Using Dreyer's Fat Free Ice Cream, you cannot detect any difference in taste !

This is a fantastic shake! Tastes great without all the fat. Thank you for the great recipe!
Combine coffee, milk, and sugar in a blender and mix on medium speed for 15 seconds to dissolve the sugar.
Add ice cream, and chocolate syrup, then blend on high speed until smooth and creamy.
Stop blender and stir mixture with a spoon if necessary to help blend ingredients.
Pour into two 16 oz. glasses.
Note: I use fat free milk, and Dreyer's Fat Free Ice Cream. It tastes rich, creamy, and sweet; just like premium vanilla ice cream.