Aracia Mahshia-Bil-Goz (Walnut-Stuffed Prunes)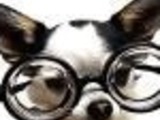 In Egypt, these tea-flavored prunes are traditionally served with boiled buffalo's milk (thicker than our heavy cream) poured onto cold marble slabs and then sliced. Author Colette Rossant finds crème fraîche to be the next best thing. This recipe was first published in Saveur in 1996.
Directions
Brew 3 cups very strong black tea, such as Irish Breakfast.
Transfer to a large bowl while still hot. Add 1 lb. pitted prunes (California prunes are plumper and therefore best) and soak overnight.
Remove prunes with a slotted spoon to a clean work surface and set aside.
Transfer tea to a medium saucepan and add 1/2 cup sugar.
Bring to a boil over high heat and reduce tea until it is the consistency of a thin syrup, about 10 minutes.
Meanwhile, stuff each prune (into the slit made when pitting prune) with a large walnut piece.
Place stuffed prunes in a large shallow bowl or platter, in concentric circles.
Pour tea syrup over prunes and cool to room temperature.
Serve with crème fraîche on the side.
Store covered in refrigerator for up to 1 week.
Reviews
Most Helpful
Absolutely delicious and very easy. The tea compliments the prunes giving them a depth of flavor. Next time I would use smaller prunes. The large California type is too big a mouthful when soaked and stuffed. To avoid the high fat of creme fraiche I used full fat yogurt. By draining it through a coffee filter for a couple hours I got a firmer texture. 10 minutes is plenty of time to stuff walnuts into the 35 or so prunes that remained round after soaking.
I admit I'm not much of a prune lover. They always seem overly sweet to me & their texture doesn't win me over either, but my DH adores them! This dish has a lovely presentation & a lighter flavour I welcomed as well. I sought out that lighter flavour by using Melrose's (DeLuxe Quality) Tea from Scotland & toning down the strength a bit … perhaps straying from the spirit of your recipe, but it worked for me. I did use pecans rather than walnuts (pers pref). As I expected, my DH adored the dish, but I was indeed surprised I liked it as well w/the addition of the crème fraîche. You won me over, Kate. Thx for posting.

Absolutely perfect, and I wish i could give more than 5 stars. You may ask yourself how a recipe with so few ingredients could be so good? Where's the fuss? Where's the bother? This is probably THE recipe to try to learn or relearn the value of simplicity when we are continuously bombarded with recipes that drive us to excess. I used 3 teabags to make my 'strong' tea - 2 Earl Grey and 1 Orange Pekoe. The Earl Grey was a very good choice as the Bergamot flavoured the prunes nicely. As I said, this recipe is perfection, and I highly recommend it for your next 'occasion'. I would like to add though, that a few calories and A LOT of fat can be cut by using Greek-style yoghurt (the really thick stuff - usually with a 10% fat content) rather than creme fraiche, which has 30% fat. The recipe will be just as good. Oh, and a sprinkle of walnuts over the creme fraiche was no bad thing, either. Marvelous - the kind of recipe that I know I'll be making forever.