Apricot Lemon Chiffon Cake
This recipe starts with a cake mix, making this easy, not to mention delicious and healthy! Adapted from a recipe from Prevention magazine, via The Cake Doctor! You may substitute peach nectar, to make this Peach Lemon Chiffon Cake. Try other nectars!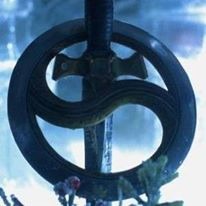 Sharon, I totally made a mess out of this cake, but it was still delicious. I used a tube pan and after running the knife around the inside to loosen the cake, I forgot to run it around the tube part. This resulted in part of the middle and bottom of the cake tearing off. Well, color me embarrassed! Despite this, the cake made a beautiful presentation once it was glazed (you couldn't even tell part of it was missing). The store was out of apricot nectar, so I had to use peach. I can't wait to make this again using the apricot. I loved the texture of the cake, it was so light and the glaze was perfectly flavored. Thanks for sharing the recipe!
Place a rack in center of oven, and preheat to 325*F.
To make Cake:.
Place egg whites and cream of tartar in a medium bowl. Beat, using an electric mixer on high, for 2 to 3 minutes, until stiff peaks form. Set aside.
Place the cake mix, egg yolks, nectar, oil, lemon juice, and lemon peel in a large bowl, and with same beaters used to beat egg whites(don't bother cleaning them), blend on low speed for 1 minute. Stop, and scrape down the sides of bowl with a spatula. Increase the mixer speed to medium, and beat for 2 minutes longer. Scrape the side down if needed. The batter should look well blended.
Turn the beaten egg whites out on top of the batter, and with spatula, fold the whites into the batter until the mix is light but well combined. Pour the batter into an ungreased 10" tube pan(or bundt), smoothing the top with the spatula.
Bake the cake until it is golden brown and springs back when lightly pressed, 48 to 52 minutes. Remove the pan from the oven, and immediately turn it upside down over the neck of a glass bottle to cool for 1 hour. Remove the pan from the bottle. Run a long sharp knife around the edge of the cake, and invert it onto a rack, then invert it again onto a serving platter so it is right side up.
To make Glaze:.
Place sugar, lemon juice, nectar, and lemon peel ini a medium bowl. Blend with electirc mixer on low speed for 1 minute. Spread glaze on top and sides of the cake with clean, smooth strokes. Let the glaze set for 20 minutes, then slice, and serve. Enjoy!