Derf2440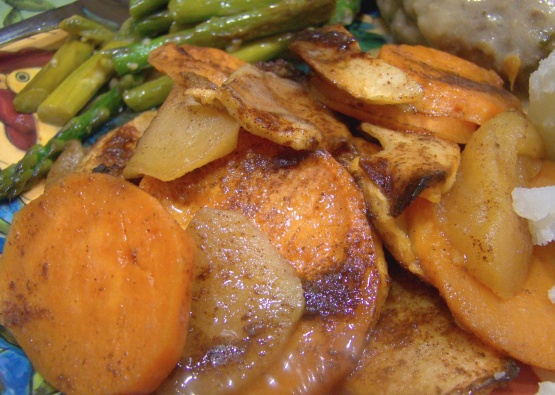 Our family loves this dish, sweet but not overly so, good for holiday season.

An excellent Yam and apple dish, but the instructions leave something to be desired. I baked them for 40 minutes in a 350F degree oven, the top slices turned out a wee bit black on the edges but did not effect the flavours. I also added a bit of becel margarine, the ended up quite juicey and tender. i would make them again, we enjoyed the simple flavours. I cut the recipe back to one small yam and one large apple. Thanks for posting.
In a casserole dish alternate apples and yam until dish covered.
Sprinkle cinnamon sugar over yams and apples.
Bake in oven until yam is tender.