Anthony's Favorite Stuffed Shells (Lite-Bleu)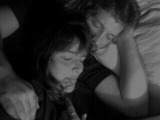 This is a healthier version of Anthony's Favorite Stuffed Shells. We've reduced the calories down from 656, the fat down from 34.4g, and the carbs down from 47.7g. All Lite-Bleu recipes are complete meals that we designed for our weight loss diet. Please visit our homepage for more info.
Directions
Preheat oven to 425°F In a large bowl, mix ricotta, cottage, and mozzerella cheeses, parsley, salt, pepper, and eggs thoroughly.
Pour 2 cups of the sauce in a 9x13x2" pan. Fill shells with cheese mixture generously, and place into the pan with the sauce.
Drizzle remaining sauce lightly over the top of the shells. Sprinkle with parmesan cheese. Bake 30-40 minutes until bubbly. Let stand 15 minutes before serving.