Andrew Weil's Shiitake Teriyaki
ChefLee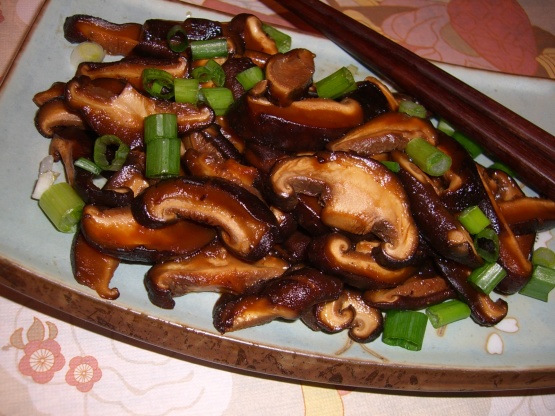 This is from the website Fungi Perfecti, but they got it from "Growing Gourmet and Medicinal Mushrooms" by Paul Stamets.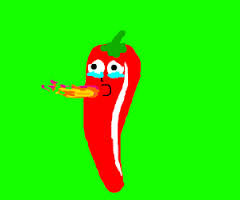 I am eating my way through the Dr. Weil recipes here on Zaar! This is good, you have to like the strong flavors of sake and soy sauce because they are dominant in this dish. I used fresh shiitakes because I like their flavor better than reconstituted shiitakes. You must add the sesame oil because it really makes this dish taste great. I liked this but next time, I will toss these with rice or noodles to distribute some of the salt of the soy sauce further. Thanks for posting!!
Reconstitute 1 cup dried Shiitake by covering with hot water and let stand till caps are completely soft. (Or cover with cold water, microwave on high for 2 minutes and let stand.).
Cut off and discard stems. Squeeze excess liquid from caps and slice into 1/4 inch pieces. Place pieces in saucepan with 1/4 cup sake, 1/4 cup soy, and 2 tbsp light brown sugar.
Bring to boil and simmer, uncovered, till liquid is almost evaporated, tossing mushrooms occasionally. Remove from heat, cool, and chill.
Sprinkle with finely chopped green onions and a few drops of dark (roasted) sesame oil. Serve as appetizer, side dish, or over rice.