All-In-One Chocolate Chip Cookies
-Patrish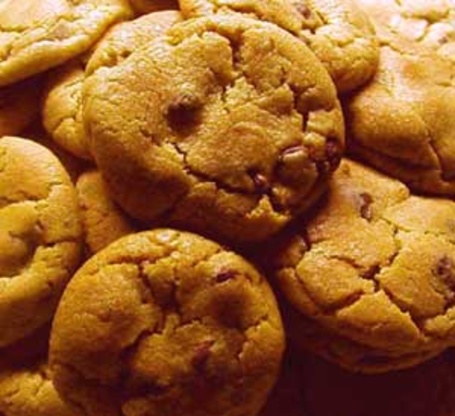 This is my all time favorite chocolate chip cookie recipe. I found it originally on the back of a package of Hershey Baking Pieces, which I don't think they even make anymore. I thought I lost the recipe there for a while but finally found it and was very happy. I'm posting the recipe on Zaar so I won't have to worry about losing it again. Oh, be sure to use real butter in this recipe.
Preheat oven to 375°F.
In large bowl, beat butter, granulated sugar, brown sugar, vanilla and salt with electric mixer until creamy.
Add eggs; beat well.
Stir together flour and baking soda; gradually add to butter mixture, beating until well mixed.
Stir in chocolate chips.
Drop by rounded teaspoons onto ungreased cookie sheet.
Bake 8-10 minutes or until set.
Cool slightly; remove from cookie sheet to wire rack.