Diana 2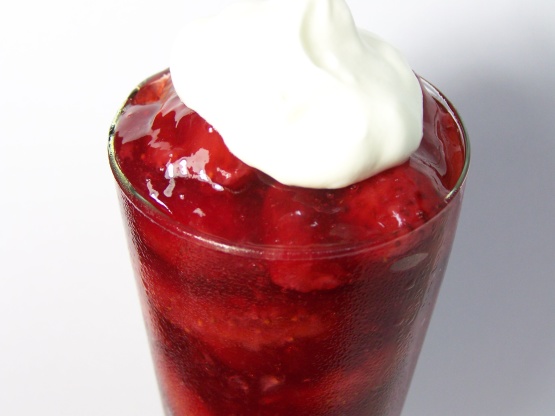 This recipe came about because I was looking for a low-sugar low-fat snack. I was inspired by a recipe from Kraft Kitchens. I kept changing it and experimenting with it, and now it's almost stupid in how simple it is! I also have to add that this doesn't really keep well over 24 hours. The juice from the berries tend to drain to the bottom of the dish.

How super easy! And quick! Wanted something to finish off a heavy dinner. Guess what? There IS always room for jello! Especially when it is lower calorie, but doesn't taste like it! Thnx for sharing your recipe, Mom! Made for Diabetic Forum Pool Party May 2010.
Put the jello powder in a mixing bowl.
Add the boiling water and stir for 2 minutes.
Add the frozen berries and stir until it starts to thicken.
refridgerate for 15 minutes until jello has set.