3 Ingredient Fruity Chocolate Mousse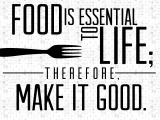 This is the easiest dessert I have ever made,and one of the tastiest. It is lovely and chocolatey, but amazingly it manages to be low on fat and calories at the same time. It is really simple to make but serve it in cocktail or martini glasses to make it look far more fancy and nobody will ever guess!! I like to serve it with fresh fruit on the side. I usually use orange chocolate as listed in the ingredients list but you can swap that for any other flavour, dark cherry chocolate is also yummy to use for a change.
175 g orange-flavored dark chocolate (or any other flavour chocolate you prefer)
535 g of half fat prepared custard
450 ml half fat double cream
Directions
Place the chocolate in a heat proof bowl over a saucepan of hot water and melt or alternatively, melt in the microwave, then remove from the heat and allow to cool slightly but not enough to turn solid again.
Fold the melted chocolate and custard together with a METAL spoon until the whole mixture turns chocolate coloured and it is completely combined.
Whip the cream to form soft peaks and then fold nearly all of it into the chocolate mixture just leaving a little left over.
Spoon the mixture into serving dishes/glasses and top each one with a big blob of the remaining cream.
Chill for several hours for best results or for a minimum of one hour before serving.
Most Helpful
So easy and no cooking so this was a real time saver but everyone thought it took me ages to make it was so tasty! will make again for sure. next time i will try it will a different flavor chocolate for a change but the orange one worked great.
So very easy! I love to cheat and make something that everyone think's took forever to prepare. This is one such, and I will be making this often. Thnx for posting, Lauren. Made for Fall 2008 PAC.