2bleu's Pumpkin Ginger Crumble
Prep 15 mins
Cook 45 mins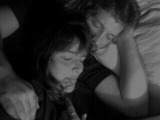 Why wait til the holidays? Indulge! Serve warm with ice cream or chilled with whipped cream. This is a little something Bird created. :) NOTE: We love Sam's idea of a cream cheese layer in there also, Suggest 8 oz cream cheese whipped with 2 tbsp sugar, and put on before the pumpkin layer. :)
crumble

1 (14 1/2 ounce) box gingerbread cake mix (Betty Crocker)
1 cup chopped pecans (or walnuts)
5 tablespoons butter, melted

Filling

1 egg, beaten
1 (15 ounce) canned pumpkin
1 (14 ounce) can fat-free sweetened condensed milk
2 teaspoons pumpkin pie spice

Garnish

whipped cream (or ice cream if serving warm)
Directions
Preaheat oven to 350°F Spray a 11x7" casserole dish with nonstick cooking spray and set aside.
In a medium bowl, combine all crumble ingredients, stirring and tossing gently using a spatula (use your fingers to make loose crumbs). Sprinkle a little more than half of it evenly over casserole dish and press down gently (the bottom should be totally covered with crumble.
In a large bowl, combine all filling ingredients and using a wire wisk, beat until smooth. Pour evenly over bottom crumble. Crumble remaining crumble loosely over top of filling.
Bake for about 45 minutes or until top is golden brown. Cool at least 40-45 minutes before serving or refrigerating to chill. Cut into squares and serve with whipped or ice cream. Cover and refrigerate leftovers.
Reviews
Most Helpful
Although I usually like to try new recipes as given, this time I took the tips from Sam AND Bird & included a layer of cream cheese! I also toasted the pecans ~ What can I say but that I like my nuts toasted! We really enjoyed the flavor combo of the ginber, pumpkin & cream cheese! Not the healthiest thing in the world to eat, but definitely one of the most enjoyable! Thanks for a really great keeper! [Tagged, made & reviewed in Please Review My Recipe tag]
Mmmmm... very interesting! I used regular cooked pumpkin like we discussed rather than canned. The filling was a little watery for my liking, probably due to that. Next time I'll try using a little less pumpkin or condensed milk. The pumpkin flavour in this cake was great though! I'm now dreaming of it with a cream cheese addition to the filling.