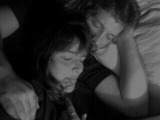 This is a wonderful brunch item that tastes like a french toast/bread pudding/custard combination. I love it when someone says "Honey, please bring me some Honey Pudding, Honey, Puddin Pie?"
Directions
Preheat the oven to 350 degrees. Butter a 9 inch glass pie dish.
Whisk together the milk and eggs, then add the bread pieces and turn to coat them evenly. Leave the bread to soak for 15 minutes, turning over once or twice.
In a large nonstick skillet, heat the remaining butter over medium heat. Fry the soaked bread in the butter until golden, about 2 to 3 minutes on each side. Transfer the bread to the baking dish.
In a bowl, combine the honey and the hot water and stir until the mixture is evenly blended. Stir in the cinnamon and vanilla. Drizzle the mixture over and around the bread. Bake for about 30 minutes, or until golden brown.
Reviews
Most Helpful
Although only for the 2 of us, this was one of those times I just knew I had to make the "whole dang thing!" The only change I made was to use a nutty, whole grain bread instead of the white, & the wildflower honey that I used was wonderful! Thanks for posting such a nice recipe! [Tagged & made in Please Review My Recipe]
Great dessert! WE used some leftover rye swirl bread that we had. I also didn't put all of the honey/water mixture in the dish as it seemed like there was a lot. It came out great!! Ds said it tasted like pancakes. LOL! Thanks, 2Bleu!!
You don't have to be a kid to enjoy this dessert. It is pure comfort food! I was a little worried because it seemed to be on the wet side but - I worried for nothing because it came out perfectly. I thought I would eat the leftovers for breakfast, but somehow they disappeared during the night! I guess my honey enjoyed it as much as I did!