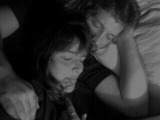 We created this recipe for when the family is divided on how they want potatoes with their meal. Fried, mashed, and twice baked all in one! It looks great for company too.
Directions
Preheat oven to 400 degrees Fahrenheit.
Spray a quiche dish with nonstick cooking spray.
Mix mashed potatoes, sour cream, cheddar cheese, and garlic in a bowl.
Season with salt and pepper; stir to blend.
Spread mashed potato mixture evenly into the quiche dish.
Arrange the frozen potato wedges (or crinkle cuts) in a spoke wheel fashion on top of the mashed potatoes. For curly fries, make a random pattern, breaking in half any large fries.
Sprinkle with bacon bits, green onion and parmesan cheese.
Bake for 25-30 minutes.
Cut into wedges and serve.
Most Helpful
This is good! They were very flavorful and easy to do. Thanks for sharing!
What a great idea!! My mash was made with milk rather than sour cream,plenty of garlic and well seasoned.I used spiced potato wedges (DH's choice!). We all loved this..the creamy baked mash was a great contrast to the crispy bacon and spice of the crisp potato wedges. Another triumph from you guys!!

This dish was a big success. So yummy. I made mashed potatoes with butter, milk, no-salt seasoning and pepper. I used only 1 garlic clove cause I don't like it when it tastes too much. It's beautiful to serve to guests. Thanks Lynnda :) Made for PRMR tag game