Spaghetti Stuffed Meatballs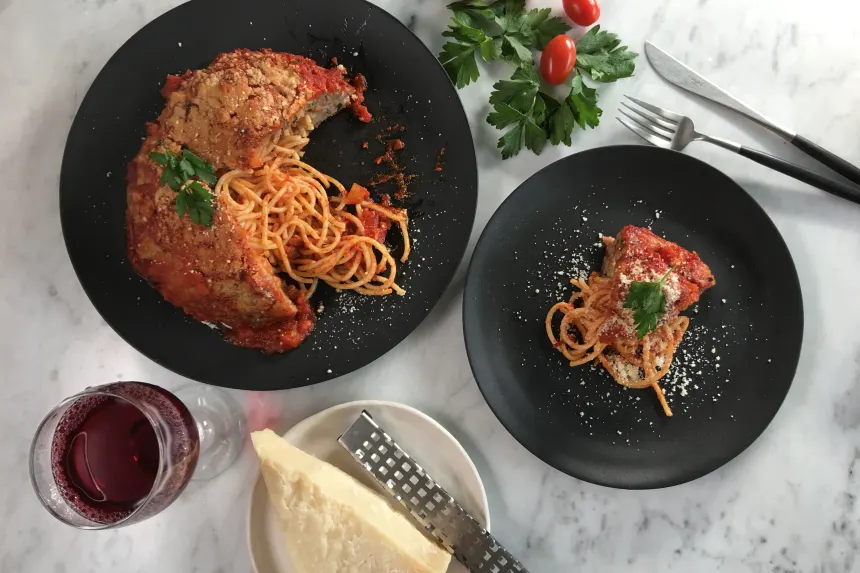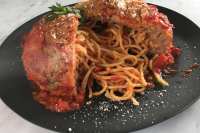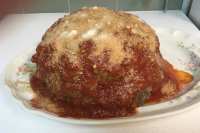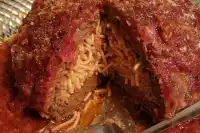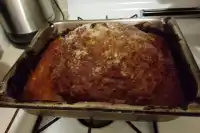 Ready In:

1hr 45mins

Ingredients:

15

Serves:

4
directions
Bring a dutch oven 1/2 full of water to a boil. (I use a little EVO and salt. one the salt helps quicken the boil time , and two the oil helps the noodles from sticking together.).
Place your noodles in the boiling water and cook until they are soft. Once done, strain the noodles, and mix the noodles with the sauce. Set aside to cool, well be stuffing the meatballs with the spaghetti and sauce.
Combine ground beef, eggs, milk, bread crumbs, sea salt, white pepper, oregano, parsley, garlic. and parmesan cheese, until its well mixed together.
Now there are a few ways to hollow out your patties, either with a small bowl or ramekin. I used a hamburger stuffer, then reshaped the meatball, so its round and not a patty. Either way works, once again that is up to your discretion and whatever you find easiest.
After your patty is shaped, spoon in about 1/2 cup of cooked spaghetti and sauce in your hollowed patty. Then place the other patty on top and seal generously. Then roll the meatball in flour to help the seal the patties together.
Place your formed meatballs in a shallow baking pan, spoon extra sauce over each meatball, and let a layer of sauce cover the pan. Sprinkle some extra parmasean cheese over each meatball. Approximately every 15 minutes baste each meatball generously with sauce and cook at 350 - 400 degrees for about 45 - 60 minutes.
RECIPE SUBMITTED BY
My mother and aunts plus many other women in My life have helped mold my cooking techniques, and I hope to win Master Chef someday. Its going to take ALOT of practice!
View Full Profile