Kittencal's Famous Caesar Salad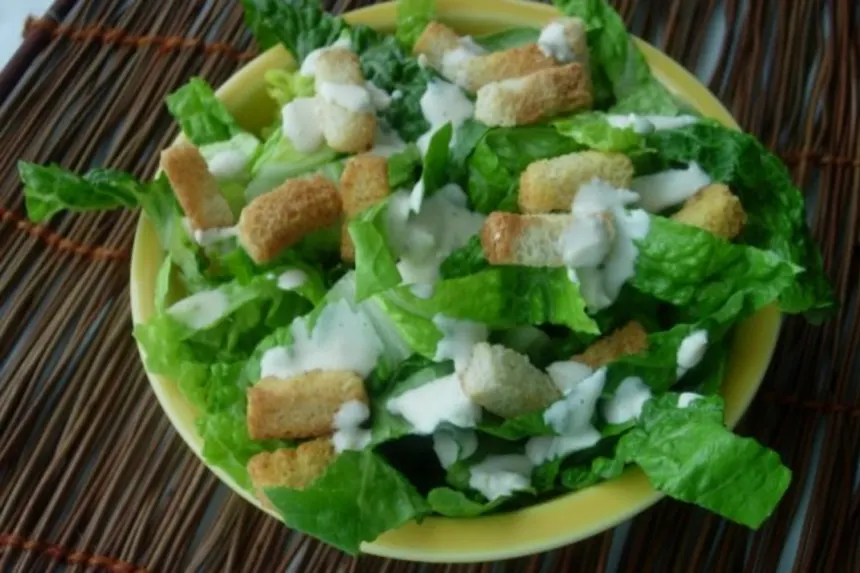 photo by Loves2Teach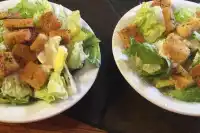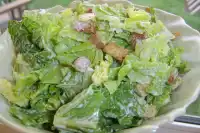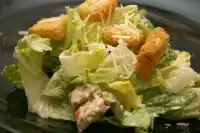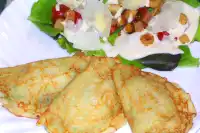 Ready In:

5mins

Ingredients:

14
directions
In a small 2-cup mini food processor, process/mince the anchovy fillets and garlic together until finely minced (do this together and firstly, otherwise it will not get minced properly with the other ingredients).
Add in the remaining ingredients, and process for 30 seconds, or more until well mixed.
Adjust seasonings to taste.
Thin with buttermilk (or milk) for a thinner consistency if desired.
Store in fridge, covered in a glass container for 3 or more hours before using (the flavors become stronger when left in the fridge for a longer time).
Toss desired amount of dressing with Romaine lettuce and croutons.
Sprinkle with more grated Parmesan cheese if desired.
Questions & Replies

Got a question?
Share it with the community!
Reviews
Soooooooo delicious! I was craving a Caesar salad and this recipe fit the bill. I made it low-fat by using low-fat mayo and faftree half-and-half. I also used anchovy paste in a tube--one tbsp. full. Initially, I thought that the dijon mustard overwhelmed the taste of the dressing, but after it had a chance to meld for a few hours the taste was perfect. I am dipping cucumber spears into the leftovers as we speak! I will never buy bottled Caesar dressing again. Thanks for posting!

 

I'm not going to lie - I was terrified of the anchovies. But I worked through it and I'm very glad that I did. This dressing had a great authentic taste and was very creamy and tasted wonderful. I used two anchovy filets and since they were pretty salty, I chose to leave out the additional salt. I used a little over a teaspoon of the worcestershire sauce and I'm glad that I added that in. I made this the day before and all the flavors had a chance to meld together. Everyone loved this. Try it with the anchovies - I promise you won't regret it!

 

When I was looking for a Caesar dressing recipe, your's was the first to come up so, naturally, I looked no further. It is wonderful. I grated the Parm myself so to others who grate their Parmesan and end up with a fluffy cheese, make sure to pack it into the cup when measuring or else the end product will be weaker than intended.<br/><br/>I cooked this recipe http://www.food.com/recipe/4-minute-spicy-garlic-shrimp-107997 to go with my salad (minus the Montreal Seasoning) and the combination was a Ten Star Meal for sure.<br/><br/>Great recipe, once again. I made this again with Fish Sauce instead of anchovies. Used a teaspoon of yellow mustard and a splash of white wine vinegar instead of dijon. It was still so so so so good. I could just eat it with a spoon... .or on my shoe... it's THAT GOOD.

 
Tweaks
for those having second thoughts making this, I triple the ingredients of this recipie and save the sauce in large jar to add it to some lettuce whenever I want for 2 whole weeks, its easy and amazing! better than resturaunts. My difference is I omitt the anchovies and salt (cause parmesan is salty enough), I add oregano instead. Oh, and I use toast too (cause I don't like much of garlic in my salad), just put it in a toaster till its golden then cut it into tiny cubes.

 

Dear Kittencal, I love your recipes but I must say some of them are too decadent for me. I have to avoid butter and cream for health reasons. Here I used another recipe #36134 for croutons (it had olive oil instead of butter) and in your dressing I used only milk (no half-and-half) plus 1/2 cup of mayo instead of 1. I didn't thin the dressing. In the end I found it was still a bit too creamy/too much (I don't like my salads dripping of dressing) but I guess this is due to the fact that the lettuce was maybe smaller than the one you used. The taste was awesome though and my DH took two helpings more. I will be making this again for sure! Thanks for posting, for a long time I've been eating caesar salad only in restaurants and wondering what the taste of a home made ceasar salad would be!

 

This truly lived up to all expectations! I made this exactly as posted (except I used buttermilk instead of half-and-half or milk) but tripling the ingredients for the dressing. I ended up with more than enough dressing to use on quadrupled salad ingredients, with plenty left over. I added some halved grape tomatoes to the salad (for color) and brought this to my annual church picnic. It was a real hit! I will definitely make a batch of the dressing again to have on hand! Also, instead of using grated parmesan on the salad, I used some nice shredded parmesan. Thanks for another perfect recipe, Carol!

 

Can't believe I haven't rated this before. It's THE best. Used to make it with Worcestershire instead of anchovies (since I don't usually have anchovies around and Worcestershire contains anchovies) - but yesterday I bought some just for this (and left out the W-sauce). Can't say which is better - it's wonderful both ways. Thank you for this and your other recipes, Kittencal!