Homemade Brown Sugar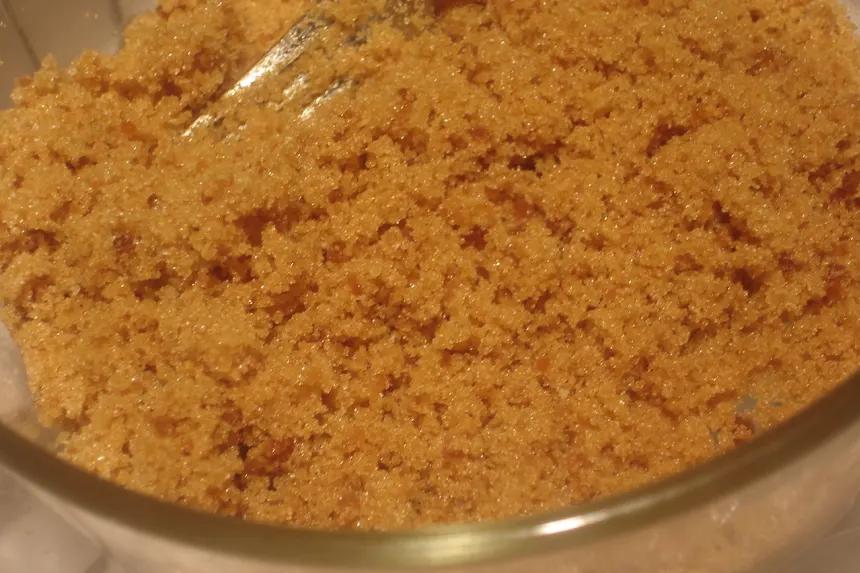 photo by Chef Mommie

Ready In:

5mins

Ingredients:

2
directions
Combine molasses and white sugar.
Mix well with a fork.
Reviews
I usually do 1 T molasses to 1 c. of sugar. I've even taken this a step further and I do not even mix the sugar and molasses together first for most recipes (banana bread, barbeque sauce, etc.). As long as the sugar and molasses are going to be mixed together in the recipe anyway, I just toss in white sugar and molasses into the recipe when I would normally add the brown sugar. It eliminates having to make it up before hand, and also the packing. If the recipe calls for 1/2 c. packed brown sugar, for example, I add a level 1/2 cup white sugar and 1/2 T molasses. I have not found it to affect the texture, but I haven't tried with chocolate chip cookies or something where the texture is more susceptible. BWT this "recipe," brought up by a google search on brown sugar substitutes when all the babies were in bed and I couldn't go to the store, is what first introduced me to Zaar!

 

I never use brown sugar. white sugar and molasses is far better, in my opinion. it works perfectly in chocolate chip cookies. I generally and a tad more molasses when I make chocolate chip cookies and it makes a chewier, richer tasting cookie. like a previous commenter said, I don't mix the the molasses and sugar together first, I just add them individually to the recipe. I have never had a problem doing this. the best part is you never have to pack the brown sugar. or open your box of brown sugar and decide discover moisture has converted into a brown brick.

 

I've been making brown sugar using this formula for about three years. I agree with the reviewer who said you don't need to mix it in advance for most uses, but I keep some mixed up in the freezer for when I want it for streusel and that sort of thing. Brown sugar does not dry out nearly as quickly in the freezer, sealed well of course. I keep a glass container with a screw top just for brown sugar.<br/><br/>I change the formula sometimes when I want more or less molasses flavor, to go from light brown to darker brown sugar. I accidentally used blackstrap molasses one time. I loved the interesting flavor it added, but I doubt most people would.<br/><br/>Works a charm. Thanks for this!