Delicious Homemade Dijon Mustard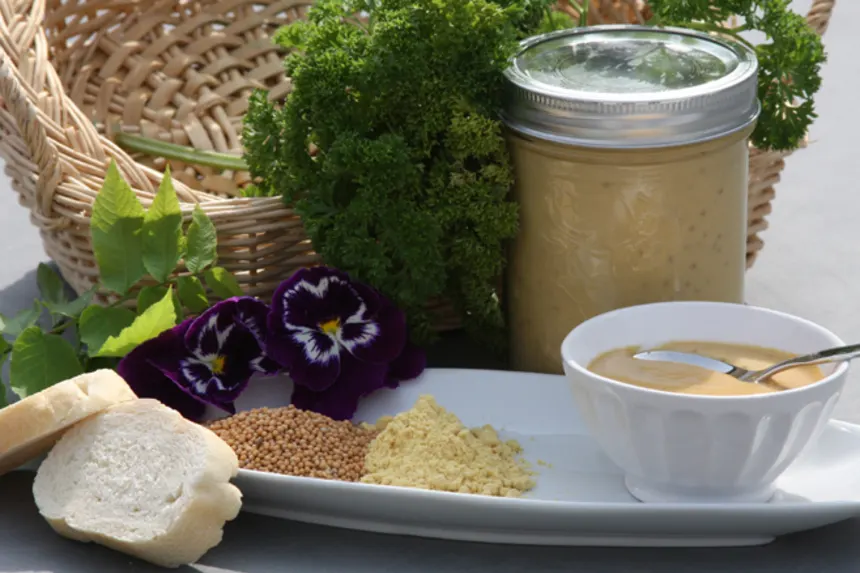 photo by Axe1678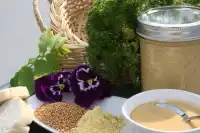 Ready In:

16mins

Ingredients:

7
directions
In a non-stick saucepan combine the wine, onion and garlic; heat to boiling, simmer 5 minutes.
Cool, and discard solids.
Add the dry mustard to the cooked liquid, stirring constantly until smooth.
Blend in honey, oil and salt; heat slowly until thickened (keep nose away; fumes are strong!), stirring constantly.
Pour into a glass jar; cool, let sit on counter at room temperature overnight.
Refrigerate for 2-8 weeks to age flavor before using.
Questions & Replies

I am so sad, actually I am crying. Lol! I have a sulfite allergy, and cannot remember the last time I had mustard, which I used to love so so so much. So i was so happy to make this recipe. But my recipe is just off and I do not know what I did wrong. Please help me. I used half the portions of the recipe like others suggested, for example it asked for 2 cups of wine, I used 1 , etc.... for the rest of the ingredients. I also used Barefoot Chardonnay. Probably not the best option. For the mustard, I used Simply Organic from whole foods mustard powder. I used 2/3 of the small bottle they have. Maybe about 1/4 of a cup? For honey, manuka honey. Is this a good choice? What did I do wrong? Please help me, for someone who loves mustard so much, I am dying to have it again without the store bought chemicals and the vinegar.

 
Reviews
This was really, really great. I feel compelled to note, though, that it comes from "Gourmet Mustards: The How-Tos of Making & Cooking with Mustards," by Helene Sawyer and Cheryl Long. I just finished making it from their book, and checked here to see if it had been posted (because I was going to!) I'm glad you made it public; this is a wonderful recipe. I've tried several other Dijon mustard recipes, but this is by far the easiest, and frankly I think it gives the best results. I used two different types of mustard powders from Penzey's -- the milder yellow mustard powder, and the spicy-hot Chinese mustard powder. I also threw in some juniper berries with the onion and garlic (got that from another recipe). I will never buy Dijon mustard again! This was much, much better, and not too time-consuming to make. Thanks for posting this!

 

This stuff is CRAZY good!!! Actually, I'm thinking that it should be renamed as "Honey Dijon Mustard" because the honey flavor really comes through nicely. The only change I made was to add about 1 1/2 TBLS of whole mustard seeds....just because. (I think they add to the look and the texture as well as the taste) And it turned out beautifully. Thanks for a forever keeper!

 

This is great! And really easy. However I feel I should caution you with regard to the mustard measurement. 8 oz. is a cup in liquid measurements. If you use 8 oz of dry mustard powder it will blow you across the room. I made half the recipe and 1/2 cup weighed 1.75 oz so if you are using a scale instead of a measuring cup be warned. Otherwise a 5 star recipe.