Best Barbecue Hickory-Smoked Brisket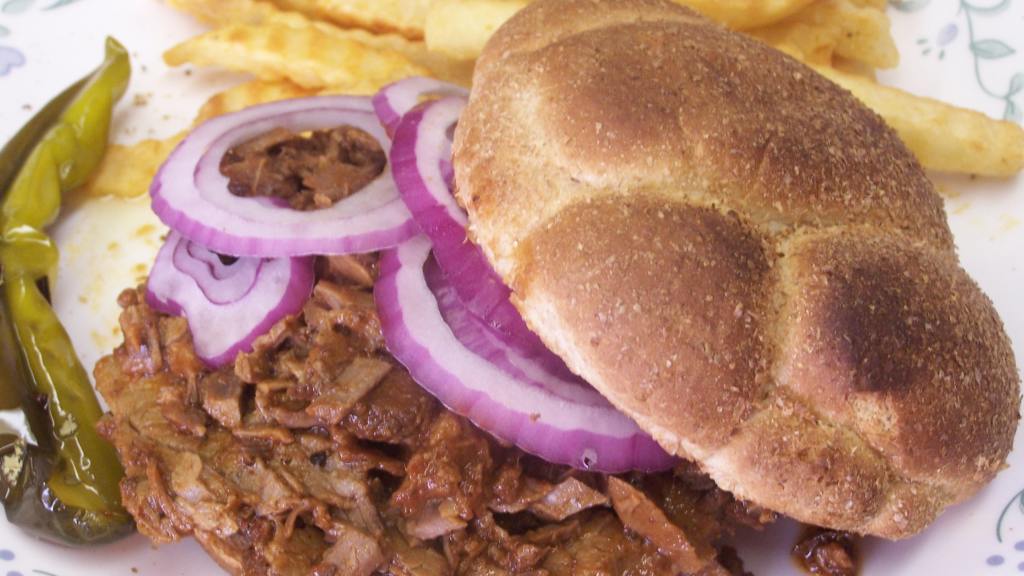 Ready In:

36hrs 30mins

Ingredients:

4
directions
Place brisket on large piece of foil.
Sprinkle with onion seasoning and pour liquid smoke over, fold brisket in half if needed to make a compact packet that will fit in the crock pot.
Seal foil, place brisket in refrigerator overnight.
In the morning, place brisket in the crock pot on low heat, cook 8 hours.
Remove brisket, strain broth into glass jar.
Place brisket and broth in refrigerator and allow to cool completely.
Skim fat from broth and mix 1 1/2 cups broth with barbecue sauce.
Return the sliced brisket to crock pot and pour sauce over.
Turn on low and allow to cook for 4 to 6 hours.
Join The Conversation
The title says it all. This is without a doubt the best barbecue brisket I've ever had, and I'm not a huge fan of brisket until now. I made this with your barbecue sauce <a href="/99023">Memphis Barbecue Sauce</a> which made it all the better. Thanks so much for posting. This will be made again and again.

 

I followed this to the letter & it worked brilliantly!!! ALL my family AND friends loved it. The flavour was superb and not too smoky - I was lucky enough to have some liquid smoke that an American friend had sent me, but I think it would work just as well without it as long as you had some barbeque sauce handy.I would make no changes at all. I served it with hot jacket potatoes and roasted summer Vegetables for a "meal" rather than a sandwich snack. We DID have hot beef sarnies later though......with the left overs! Thanks for a great recipe. P.S. I used a French brand of instant French Onion Soup - it worked great!