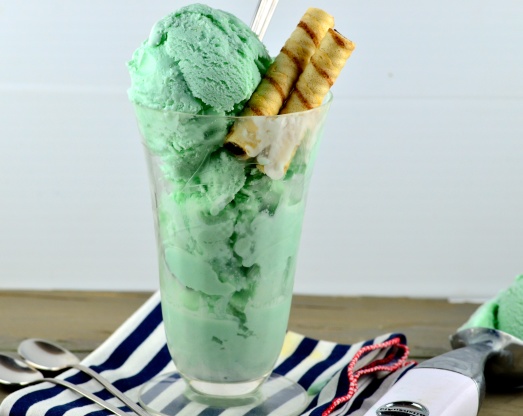 I Scream, You Scream...
...We all scream for this ridiculously awesome ice cream round-up.

When it comes to this warm-weather fave, our motto is: Go big, or go home. Keeping with that theme, we've rounded up our most outrageous frozen treats. Here's everything you need to know about everyone's favorite summer sweet. Start with this ridiculously-awesome Sea Salt Ice Cream recipe >>
get the Food.com app.
Watch on your iPhone, iPad, Apple TV, Android, Roku, or Fire TV.
Learn More
Ice Cream Truck Throwbacks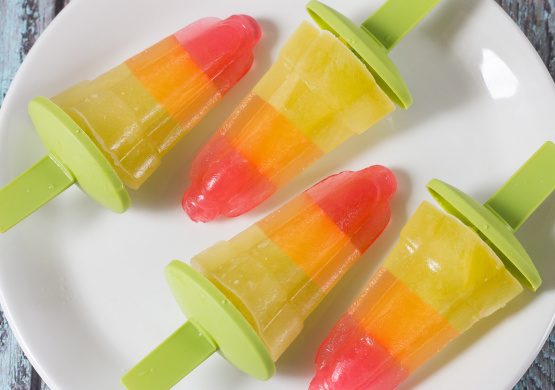 Fact: Everyone's first love involved a character named Mr. Frosty and a dripping cone of cold soft serve. Paying homage to that same music-playing refrigerator on wheels, we've rounded up 25 of our favorite ice cream truck throwbacks. First up: Rocket Pops >>

Margarita Ice Cream Sandwiches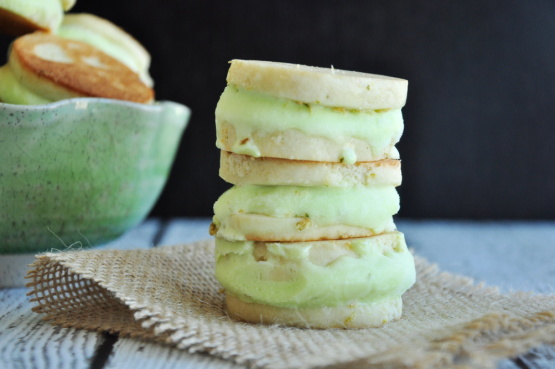 Just when you thought happy hour couldn't get any happier, this dessert-cocktail hybrid was born. Lime zest and sea salt give the creamy filling its margarita-appeal, and will change the way you see your sips and sweets for good. Get the recipe >>
No More Cone Catastrophes

Don't limit your kids to bowls and spoons just because they make a mess. This mind-blowing hack will stop that dripping cone catastrophe we all fear. Plus: 4 more fun ideas for kids >>
DIY Chocolate Magic Shell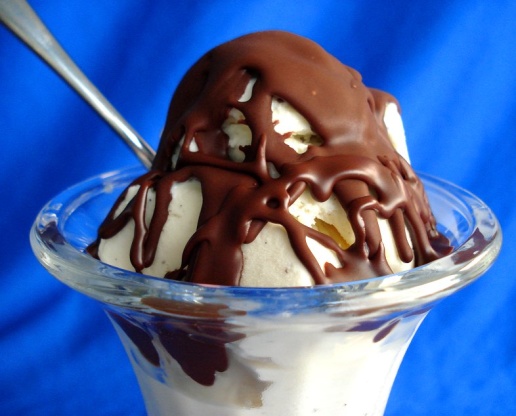 Sometimes magic can't be explained, and sometimes it can be created right in your very own kitchen. Trust us, nothing is more satisfying than breaking through this chocolatey shell and spooning a monsterous bite of the cold, creamy ice cream underneath. Get the recipe >>
How to Make Ice Cream Without a Machine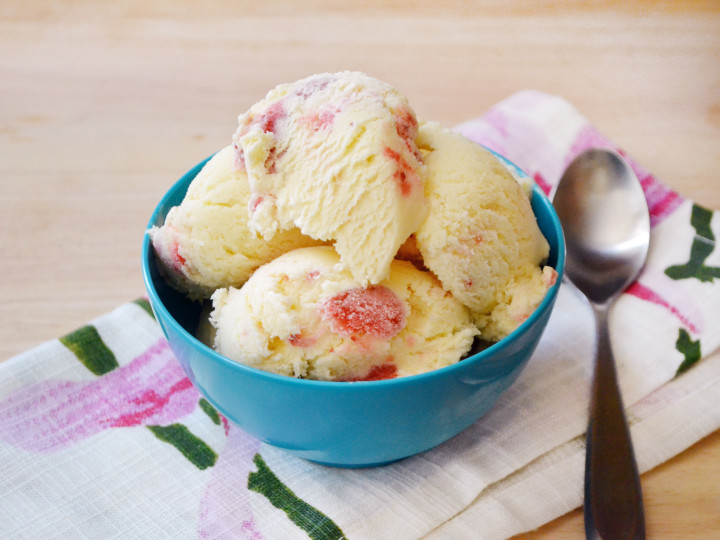 Since a fraction of foodies actually own an ice cream maker, we've found a way to forego the electronics and still get the cold comfort you crave. This step-by-step guide shows how to make the perfect ice cream base. All you have to do is add your favorite mix-ins and topping. The sky's the limit. Get started >>
Ice Cream Bread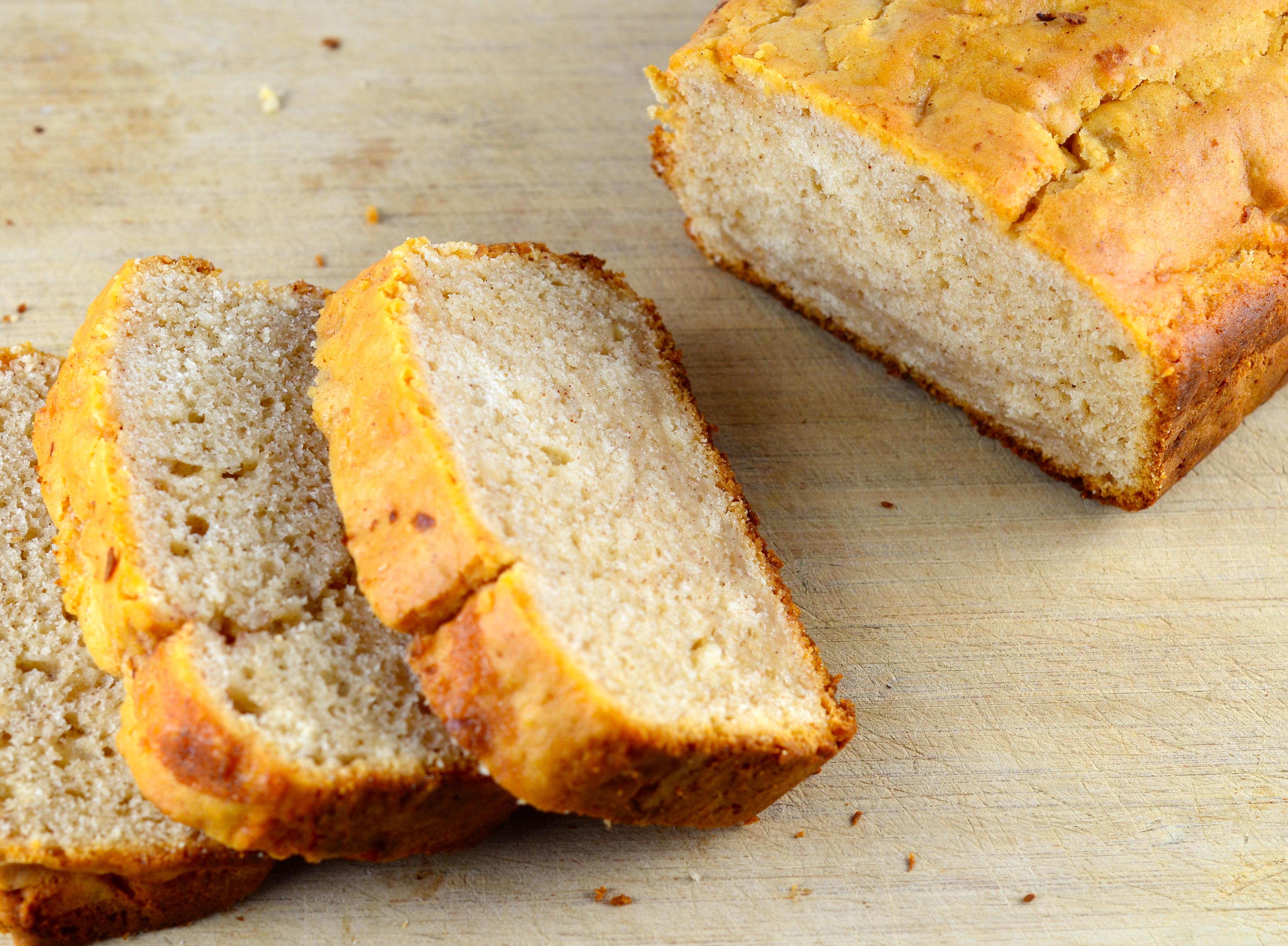 To prove that dreams really do come true, ice cream goes rogue in this carb-tastic recipe that can be enjoyed for breakfast, lunch, dinner and dessert. Pair your sweet bread with a savory main, or polish off the loaf on its own. Get the recipe >>
Copycat Drumsticks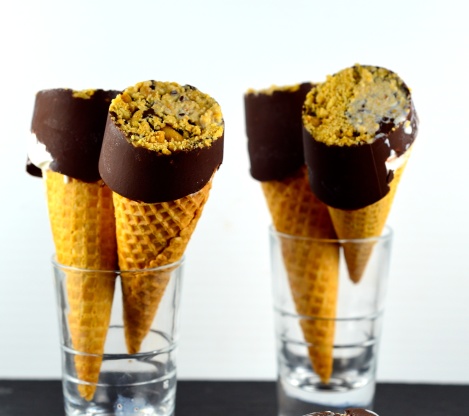 From the chewy cone to the salty sprinkling of peanuts, this copycat recipe is even more irresistible than its store-bought counterpart. Get the recipe >>

How to Make Fried Ice Cream

Crispy on the outside, cool and creamy on the inside. Top your fried ice cream with honey or whipped cream, and you'll be enjoying this restaurant-worthy dessert at home in no time. Get started >>
Chocolate Chip Cookie Ice Cream Sandwiches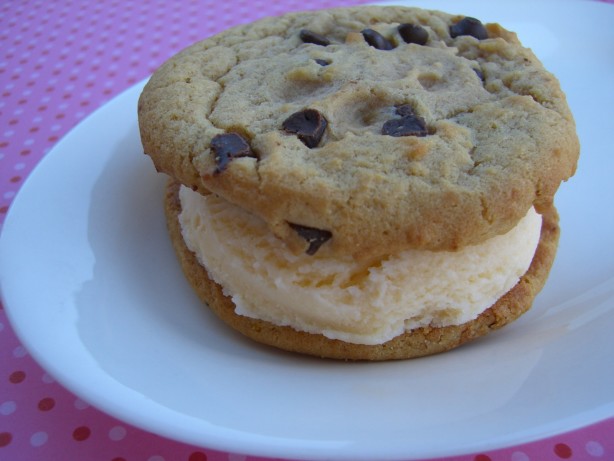 While this summer sweet may look like a classic ice cream sandwich, your add-on options are truly endless. Stay simple by using classic vanilla, or let salty and sweet go head to head by mixing in caramel, pretzels — even bacon. Get the recipe >>

Don't Miss:

All of Our Ice Cream Recipes >>
Plan the Ultimate Summer Party >>
All of Our Summer How-Tos >>