Rita1652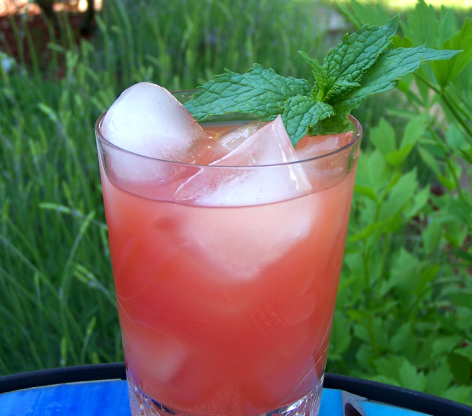 Fleur de Sel is used in this easy recipe by William Yosses Recipe calls for a SMALL melon. Fleur de Sel is a lovely salt, but only the extravagant use it for cooking. Most people use it as a condiment and sprinkle a pinch here and there in places where the salt will shine and its distinctive flavor and texture will be appreciated.

Being from South India where every day was a hot summer day, we ate and drank a LOT of watermelon juice. We had chunks of hand squeezed water melon in a glass of cold water and we added sugar instead of salt. Sometimes raw sugar and other times brown sugar. <br/>Now, here in the USA, I still make water melon juice for my children and guests on hot summer days, and it is amazingly refreshing.
Remove rind from watermelon and chop the flesh then purée in a blender.
Add fleur de sel and refrigerate overnight.
Serve very cold.