loof751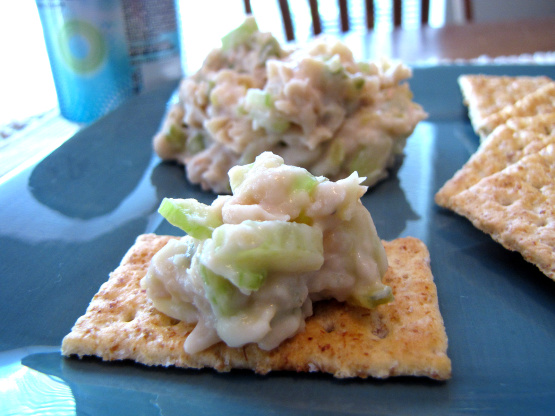 A friend passed this on from an old cookbook, and I love it! It doesn't taste exactly like tuna, but it's similar. It's great for a sandwich, very easy to make, and high in protein. If you're trying to make it super healthy, go for low-fat mayo.

Well this was a pleasant surprise - it's terrific! I did use lowfat mayo which worked fine. I don't care for onions so left them out and used a bit more celery. I served mine on whole wheat crackers and it was great; it's got a pretty creamy texture so not sure how it would work on a sandwich unless you added a little more bulk to it (maybe some chopped green pepper or apple). Great salad that I really enjoyed - thanks for sharing your recipe! Made for Fall Pick-A-Chef 2011
Put beans in a medium-sized bowl and mash well.
Add remaining ingredients and mix well.
Chill for several hours before serving.