Boomette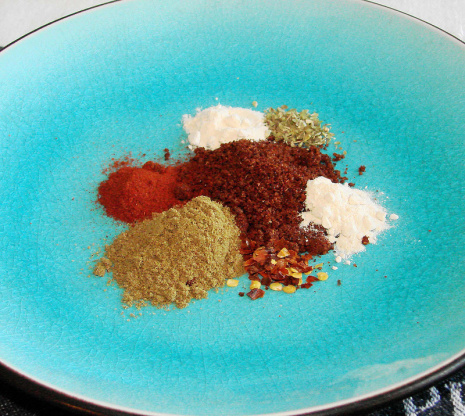 Consists of basic spices. Quick and easy to mix up and blend in with beef for Taco Night!

Top Review by 8nine
very good taco seasoning, definitely beats those packages! I added 1/2 tsp cornstarch and 1/4 tsp coriander. I used this recipe with 1 lb of ground turkey and added about 2/3 C water with seasoning after browning meat.
In a small bowl, mix together chili powder, garlic powder, onion powder, red pepper flakes, oregano, paprika, cumin, salt and pepper.
Store in an airtight container.