Strawberry Orange Smoothie
Junebug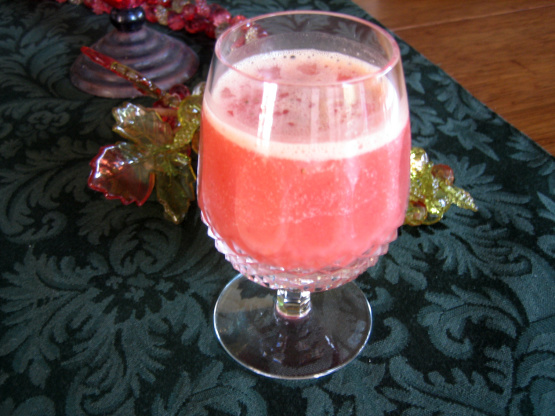 My son wasn't feeling well and wanted a smoothie, but all I had on hand were strawberries and O.J. so I found this recipe and we loved it. I kind of just eye-balled the measurements and used 5 ice cubes. I think I may have added more honey than the recipe called for because I just gave the bear a squeeze which I'm sure was a little more than 1/2 a teaspoon, but it wasn't too sweet.
1⁄2 cup chopped strawberry
1⁄2 cup orange juice
1⁄2 cup ice cube
1⁄2 teaspoon honey
Combine strawberries, orange juice, ice, and honey in blender.
Blend until smooth.