Simple Shrimp on the Barbie
alligirl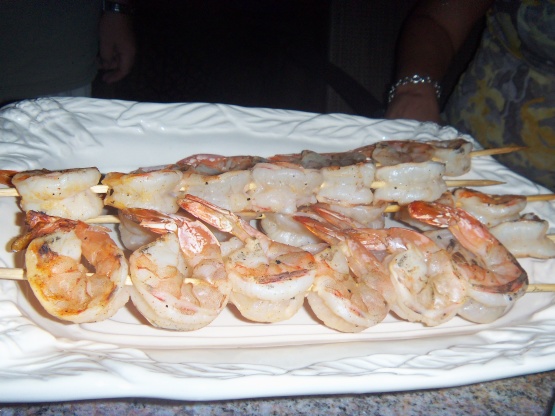 A very easy, healthy and delicious way to grill your shrimp. You can also skewer the shrimp if you want to. Just make sure to soak wooden skewers in warm water for 30 minutes. I didn't include the 1 - 2 hour marinating time. Enjoy!
Turned out fantastic, I didn't have any white wine but I did have some tequlia, so I used that instead. Added a half tsp. More cayenne cuz we like it hot! Yummy!
Mix olive oil, wine, lemon juice, salt, pepper, cayenne and garlic in a bowl. Add shrimp and toss to coat. Marinate in the fridge for an hour, two hours at the most. If you leave it longer, the lemon juice will start to "cook" the shrimp.
Heat barbeque to medium heat. Cook shrimp until just cooked through, about 3 minutes on each side.
Sprinkle shrimp with parsly and garnish with lemon wedges.