Shy Mi Yansoon - Anise Tea Recipe
Annacia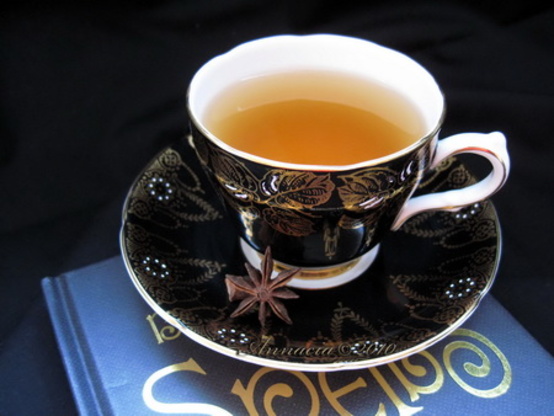 This recipe for Arabic Refreshing Tea is pronounced She me Yan-soon. The Health Benefits of Rooibos Tea - Red Tea it contains no caffeine. It's shown to aid in health problems such as insomnia, irritability, headaches, nervous tension, and hypertension. Studies also show that this tea relieves anti- spasmodic agents, which can relieve stomach cramping and colic in infants. In South Africa Rooibos has been used to treat allergies such as hay fever, asthma and eczema very effectively. Rooibos contains anti - oxidants which can help slow the aging process and boost the immune system. Rooibos is a great thirst quencher and is an excellent beverage for active people, including children without sugar. This tea contains almost no oxalic acid, making it a good beverage for people prone to kidney stones. Rooibos contains the following minerals: copper, iron and potassium, calcium, fluoride, zinc, manganese, alpha- hydroxy ( for healthy skin ) and magnesium ( for the nervous system ) are also components of this tea.

I love anise and very often make anise infusion with just anise seed and filtered water. The Rooibos (I can't call it tea) adds an extra layer and depth to the anise that is lovely. I made all 4 cups of the recipe just for myself (the guys won't try anything healthy or "girly", good grief!) and I'll sip it all away with pleasure. Thanks for posting Rita, this is something that I'll use often.
Add anise seeds to 2 cups boiling water
Place 2 tea bags into 2 cups boiling water
*Steep both for 12 minutes and strain anise liquid into tea water
Each cup - garnish with walnuts.